It's been just over a week since the ink was officially pressed via ballpoint pens onto the legal document separating Now-Ex-Hubby and myself. I try not to dwell on the fact that we forwent a more traditional "everyone sit and stare at these two people in love" type ceremony; our legally sanctioned relationship both began and ended in a courthouse.
The interim 6 months between trash bags of his stuff thrown out the back door and sitting in front of a judge who told us this was one of the easiest divorces she's ever officiated were...not easy. To be uncouthly glib, break-ups never are. There's no adequate parlance to describe how somebody can come to affect every atom of who you are, and how incredibly difficult it is to tear that part out. I suppose I'm not being a very good poly person by completely axing the relationship instead of finding a new, progressive way to maintain it. I'm a bridge burner by trade. It's not that there aren't possible alternative ways across the chasm, it's just that the route one's used to is smoldering, and R&D for the next traversal will be postponed by the usual bureaucratic bullshit.
Which is not to say that I spent 6 months sitting at home and
not
getting into a fair amount of sexual adventures. I took my time. I felt sad. But I'm not a wallower. Here's the shenanigans I've been up to:
I helped a gentleman I know from the gang bangs quit smoking by offering, in return for him each day smoking one less cigarette, to send him a
nude
per day.
I tried THC lube.
I've been on a variety of spectacular dates.
A birthday FMF threesome. (The male half of
the couple
was the one with the birthday request. We joked a lot about how even after years in "the lifestyle," it's those seemingly apex sexual encounters like two women at the same time that still persevere.)
Added to my compendium of "hotels in the area that are decent to fuck in" with a gentleman pretty much my equal in both general disdain for humanity and explicit appreciation of the movie Tommy Boy.
Two fantastic food-focused dates with a city mouse cutie I met at the party where I tried the THC lube. I spent the entirety of the party thinking he was adorable, intelligent, and amorously skilled. (We didn't have sex with each other at the party, but being able to view and evaluate another's sexual capabilities is one of those unique opportunities afforded.) After scheduling via gif-heavy messaging, our first date entailed lamb curry and Super Mario World. The second, lobster mac and cheese and comparing our coding skills. Both dates included amazing kissing and oral sex that made my head fuzzy.
An absolutely glorious time with a man who knows one of the secret ways to my heart is with a plate of fancy cheeses.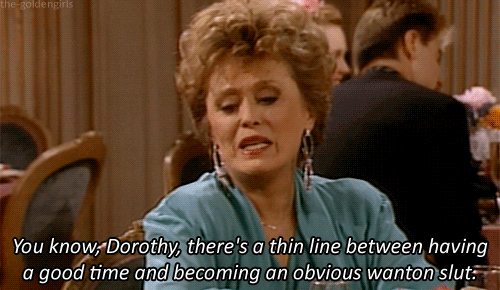 Through the course of those dates I adjusted to officially starting
anti-anxiety
medication. I had been in the process of scheduling this while Now-Ex-Hubby and I were still together, and it seemed remiss to give up after things were more officially over. The very brief summary is it took about three days to
not
feel stoned after taking my allotted dose, about a week to get my orgasm response back to normal (I went hyper-responsive, which was interesting, as I've heard the opposite is usually the case), and about three weeks until I felt like I could classify this as my new "normal."
Frisbee and I seem to be staying the course. Our relationship, of course, is a bit different since the dissolution of myself and Now-Ex-Hubby. Relationships
inherently change
anyway over the course of time. This change just happened to be more akin to a reliable car suddenly breaking down in the middle of the freeway; the adjustment period stressful and full of unanticipated needs. We've kept the
monthly check-in
, although we amended it slightly. The most difficult part has been not getting sucked into, "this is
better
because that one ended" mindset. To revisit the analogy, I've got a new car now, but the old one also got me places.
Any or all of the above may be worthy of their own entry at some point, intrepid readers. I've got escapades aplenty coming up in the schedule as well. If nothing else, it's good to be back.